Exclusive advantages of Niu Club
Best Price guarantee

Early check-in & late check-out subject to availability

10% discount on your breakfast

Complimentary water in your room

Priority room allocation

VIP Card La Roca Village 10% discount
Do you like to pay attention to the finest details?
Well, now it is our turn. To complete your Niu experience we offer rooms that will adapt to all types of travel patterns. All rooms are equipped with a television, heating (in Winter) and air conditioning (in summer), Wi-Fi internet, a telephone, a safe and a desk or coffee table.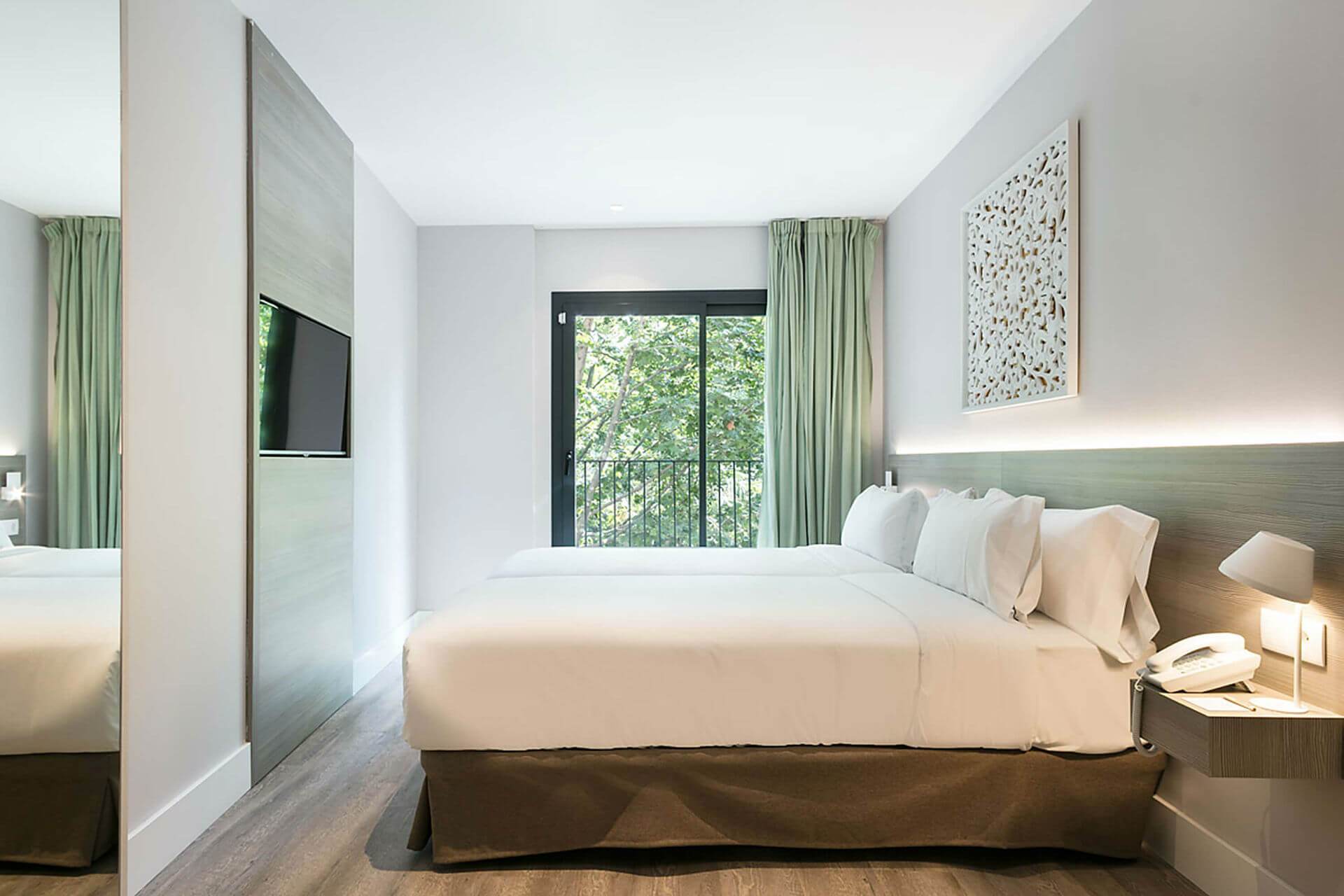 What better way to start the day than with a full breakfast.
Enjoy the Mediterranean diet where olive oil and cured Serrano ham with freshly baked bread are the stars, accompanied by organic seasonal fruit.
Looking for an exciting culinary experience right in the heart of artistic Barcelona? Ilya Restaurant located in the hotel's lobby offers tapas and assorted dishes, prepared with meticulous attention to even the smallest detail.
Recharge your batteries under the sun and reinvigorate your mind at the Pool & Solarium.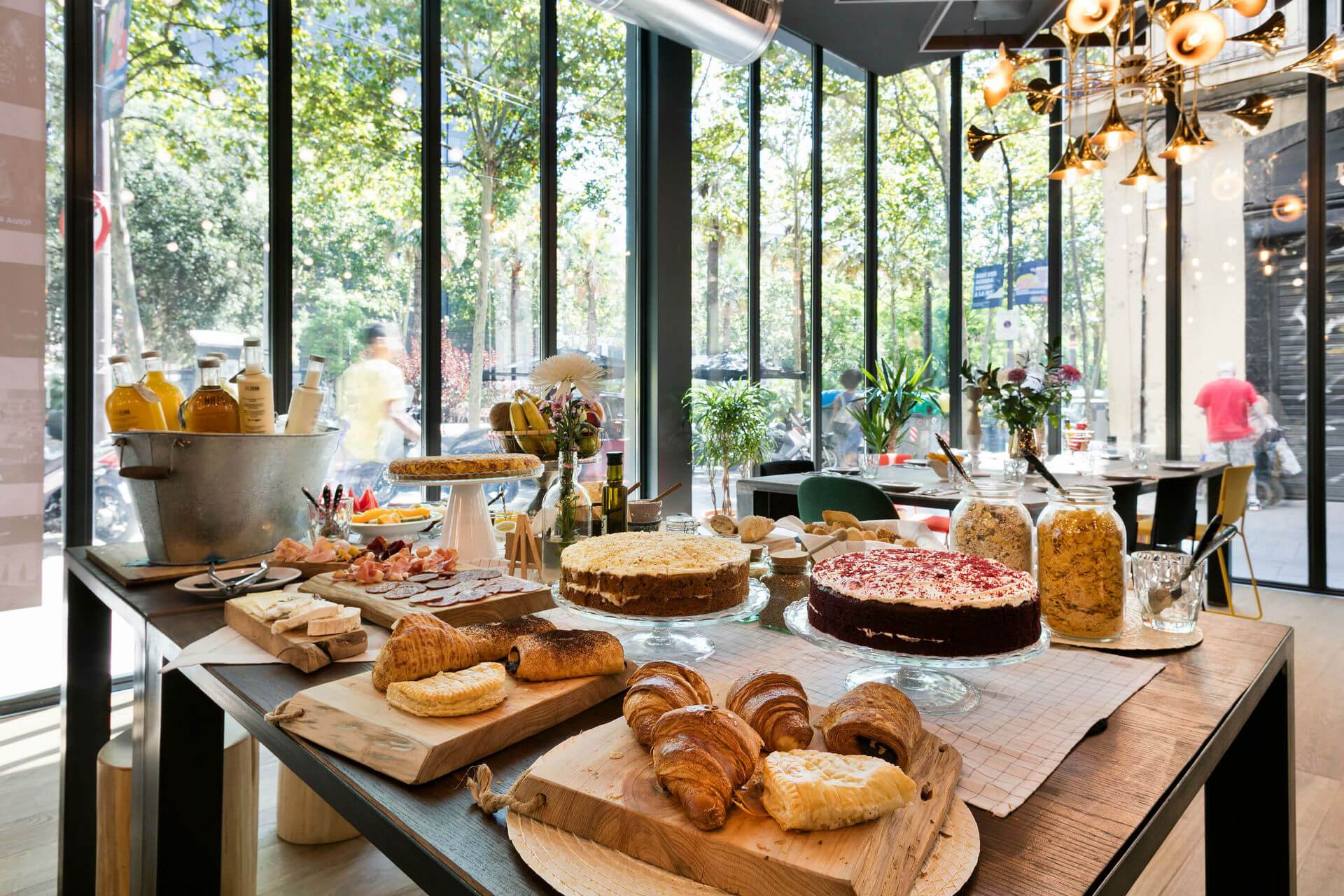 Do you want to travel and get to know new places and at the same time feel comfortable and at home?
Niu Barcelona proposes the perfect combination for enjoying the city — a central and comfortable hotel.
Just like a bird's nest, Niu Barcelona is built with the best local materials, offering a warm, minimalist style ambience that is Mediterranean to the core.
Smoke free hotel. Smoking is prohibited in all facilities.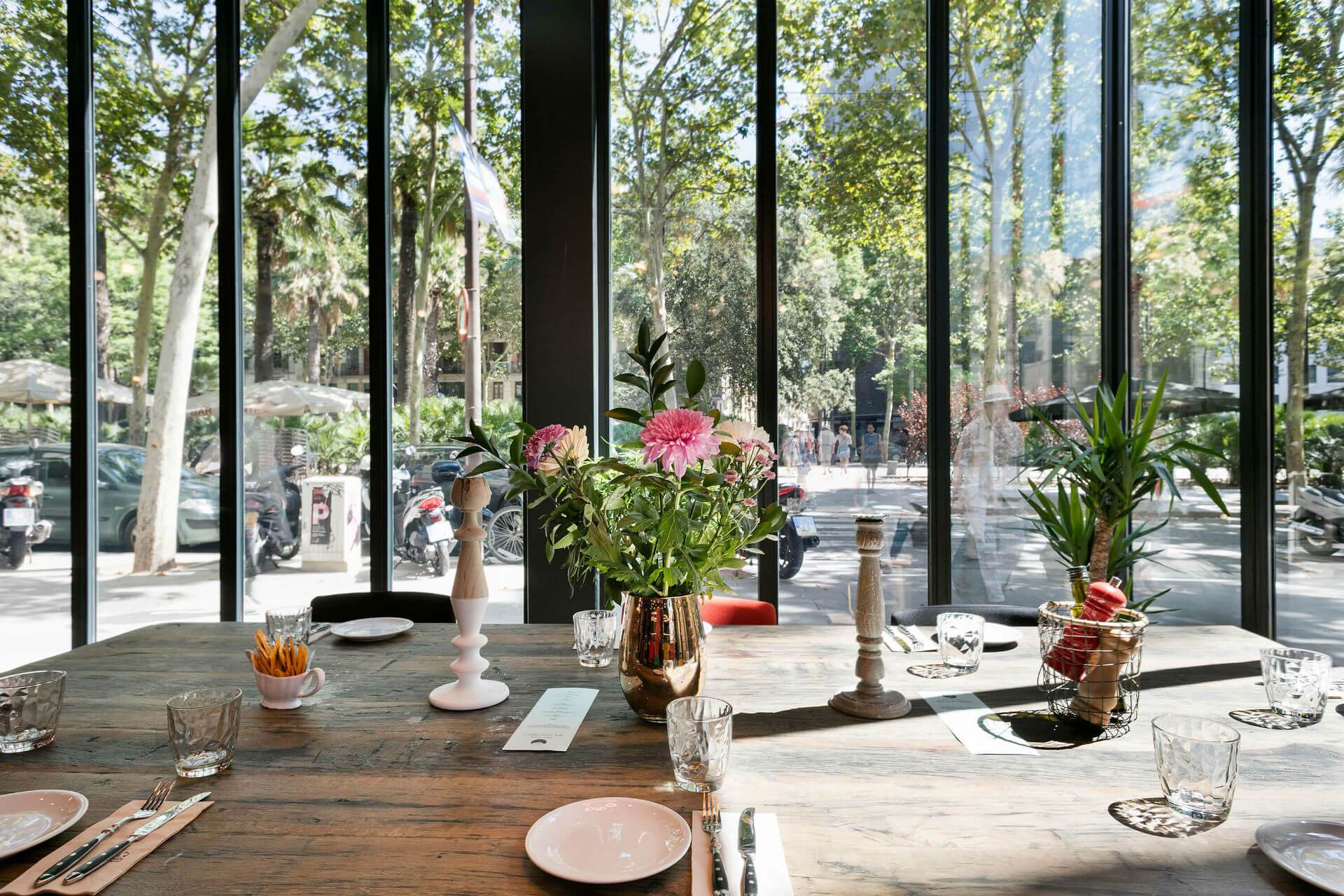 Nestled in the heart of the city.
The Raval offers a range of events and leisure activities for everyone. Birthplace of artists and great celebrities. Inspiration for writers, painters and musicians, relax and get to know all its hidden corners. Discover the Raval
Plan your trip using our suggestions about the city's charming places that should not be missed. From a promenade along the seafront to tasting an exquisite selection of signature tapas. Personalise your trip with our suggestions.